Deep Fighter
You're feeling very sleepy... - Review By Mad Carl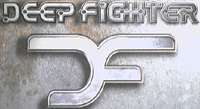 Deep Fighter is a submarine combat game that actually has quite a lot in common with the PC's X-Wing and Wing Commander series. The structure of gameplay is the same, with mission-based objectives and the full six degrees of freedom movement featured in those space combat sims. It also has a central story tying it all together, and a selection of eight different craft to pilot. I was a big fan of both the X-Wing and Wing Commander games, so I always look forward to any new game that uses the same structure.
In the case of Deep Fighter, I was equally excited about the potential for a submarine combat game. There aren't many sub games on the market, and the only other one like it in recent memory was Sub Culture, which also came from Deep Fighter's developer, Criterion Studios. I enjoyed what little of that game I had the chance to play, so it was with a fair deal of anticipation that I went intoDeep Fighter.
The Good

Select your sub.

The game story unfolds through each successive mission, creating a nice interlocking set of levels that gives the game a feeling of continuity. You begin life as a cadet, relegated to such duties as herding fish and rounding up radioactive ore. The whole thing revolves around the building of a mother ship that will transplant your civilization to... well, they don't exactly make it clear just where you're going, but it must be better than here -- right? It seems that you have to get away from these guys known as the Shadowkin, whom the manual never really bothers to explain, except that they're bad and they want to blow you up. It's not a stirring story, but it does help you feel as if you're accomplishing something as the game goes along.

One of the best features of Deep Fighter is its controls. They are not only well laid out, but are easy to learn and allow you to perform some pretty crazy maneuvering in your little attack sub. The design is based on flip-flopping the basic first-person shooter PC commands. The analog stick represents the mouse and is used to look around, while the A, B, X, Y buttons are used to propel your craft in the desired direction. Once you get the hang of it (which won't be long), you can make your little craft do just about anything. Along with a simple way of cycling through your multiple weapons and submarine tools (grappling hooks, ore collectors, etc.) , these controls are straight and to the point and not at all confusing.


Your base looks kind of cool, anyway.

Unlike your sub, the frame rate seems to never take a dive. Everything was always fairly smooth and looked good no matter how much was on screen. This may be attributable to the Render Ware 3 software used in the creation of Deep Fighter. I haven't seen it used in any other game, but here it seems to do its job quite well. Of course, the ever-nearby fog line could account for the smoothness as well. The lighting effects are spectacular, as day turns into night as you mission progresses. The sea floor is swallowed by shadows, giving the various hills and fissures a creepy edge they were lacking in the daylight.

The underwater environment is also well laid out. With the help of a map and the ability to place waypoints, you're never going to get lost, which is saying something in environments as big as these. The seabed also has a well-developed ecology where certain fish will attack your craft, while others will follow it like ducklings after their mother. Aside from the wildlife, there are other aspects of your underwater civilization that co-exist with you in the missions. Drones that carry cargo from one part of your sea base to another will share the area with other submarines who will join you in combat, or do their own run for materials when the heat is off. Sometimes the other subs will even help point you towards a mission objective if you seem to be having trouble figuring things out.

Finally, the music is well done, and sounds as good as most film scores. It's always fitting to the action, and usually makes the fight sequences even more exciting than maybe they really are. Richard Beddow gets the soundtrack credit, and it must be said that he has studied his John Williams and apparently learned well.
Next: The Bad and The Final Word