No Game Lives Forever
When your hedgehog dies, will you still play with it? - Editorial By Mr. Domino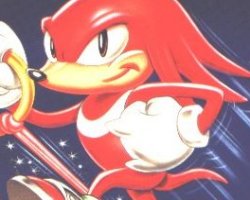 Does Knuckles still seem as super when he first appeared on 32X?
Hide and seek, chess, strip poker -- these are games which have stood the test of time. Just look out your window past the bums and hookers and you're sure to find kids and adults alike enjoying these simple pasttimes as they go on about their meaningless existences. If you're reading PlanetDreamcast, then you probably have a Dreamcast. You probably also are 18 to 22 years of age, eat five times a day, are scared of heights, and mildly curious about sodomy -- but our web stats will only reveal so much. Let's focus on the Dreamcast, which will help in the transition to the next paragraph and main idea of this piece.
Sure, we're all enjoying our Dreamcasts and games right now, but the system will not be viable forever, especially since Sega's made sure forever won't be greater than about a year. Even the Easy Bake Oven for boys known as PlayStation is winding down and will soon join the same fate as some similar system which no longer has any new games released for it. Without a steady flow of new games, there is little incentive to play a system... or is there?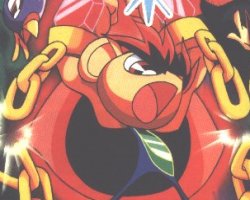 A nice Saturn game that is probably too simple to survive.
The existence of used game stores and emulators shows that there is an interest in older games, but these people seem to be mostly those who grew up playing such and such game. New gamers generally can't be found retrogaming (for obvious reasons I'd like someone to clue me in on), and changing attitudes about what a game should provide diminish certain classics' appeal. All the people who say Ms. Pac-Man is a classic, for instance, are the ones who lived with the game and can appreciate its gameplay. As gamers gradually become less tolerate of point-based goals in games, perhaps there will be a day where Ms. Pac-Man will die, which would probably be about 12 years after Pac-Man's death since women tend to live longer.
I don't think many people remain as devoted to a game after extensive playing upon release. Video games really haven't been around long enough to see what games can truly be considered a timeless experience, and given the rate technology advances perhaps all of the older games will be too dated for anyone to find worthwhile in the future. Just as few people today really will sit down and watch classic black-and-white movies, perhaps games will find themselves regulated to a similar fate -- acknowledged in print but largely ignored by the masses.
Do all video games "die?" While a system is considered dead when no new games are made for it, a game is dead when it no longer possess anything of interest to be worthwhile playing. Some games just haven't aged well for one reason or another -- Dragon's Lair, Teenage Mutant Ninja Turtles, Smurfs, Pole Position, etc. -- despite being highly acclaimed at their times of release, and fondly remembered. Either the technology becomes too archaic or standards of gameplay change and the game no longer seems interesting to gamers.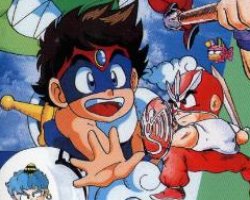 Simple arcade romps are the first victims.
Does the Dreamcast have any games you think are classics -- just as enjoyable now as they should be in the future? Even just a year after their release, do you regularly revisit the Dreamcast launch games? For the vast majority of games, the answer is probably "no."
I've been recently debating this after playing through Landstalker (a Genesis platform/Zelda-clone game) and noticing I wasn't enjoying it as much as I once did. It's still the same game; it's still well made; but my opinions of good game design have changed somewhat, and Landstalker's weak combat system and blind leaps of faith haven't aged well with my gaming tastes. After this, I can't say I'll be as excited to revisit the game. The overly simplistic combat of Phantasy Star Online is starting to lose its appeal to me as well. Will this trend continue until I find many of my current favorites all but... boring?
What do you still be playing in a decade? Send your comments on this piece here. Mail Feedback.
Essential Links