Sega and Xbox: Perfect Together?
"Shenmue II Moves On With The Xbox" - Editorial By Retrovertigo
When Shenmue first arrived on the Dreamcast, there hadn't been an experience quite like it on a video game console. Not only was the gameplay full of the usual explorative features found in many adventure games, but the protagonist of the story Ryo could interact with dozens and dozens of different objects. Open drawers and closets, engage in conversations with literarily one hundred different and unique characters, play classic Sega arcade games, throw darts at electronic dart boards and win prizes, buy music cassette tapes and listen to them at anytime, drive around and race in forklifts, and the list goes on and on.
Shenmue was hard to categorize, because it was a mixture of several different gaming genres: exploring environments and solving puzzles, kicking ass using a Virtua Fighter-esque fighting engine, participating in random quick-time events reminiscent of classic game arcade games like Dragon's Lair and Space Ace, etc.
Shenmue II was supposed to improve upon all of these features, as well as introducing some new ideas, unfortunately, because of the cancellation of the U.S. version, the people who are able to take advantage of this sequel are the Japanese and European gamers.
Several hardcore Sega fans have addressed me personally, expressing extreme displeasure with Sega's decision to cancel Shenmue II. Honestly, who can blame them? The Dreamcast has been slowly going downhill ever since their decision to go third-party. Games were being cancelled left and right and developers were jumping ship. Shenmue II was supposed to be the last glimmer of hope for the Dreamcast, and now that candle has been extinguished.
In all of my days as a fan of Sega's products, I would have never imagined that Sega would cancel on their own system, especially on a title that was so highly anticipated. Shenmue II was supposed to be that last great game where American Sega fans would sadly, but proudly say, "Yes, the Dreamcast is dead, but it sure went out with a bang!"
That's not going to happen now.
The Dreamcast will have to end with the success of upcoming games like Bomberman Online, Sega Sports NBA 2k2, Sega Sports Tennis 2k2, and the recently released hits Phantasy Star Online Version 2 and Sega Sports NFL2k2.
Shenmue II is cancelled for the Dreamcast, but it doesn't mean that the project is cancelled altogether. The game will live on through Microsoft's Xbox. Unfortunately, this means that gamers who want to play Shenmue II will have to shell out the $300 bucks for a new system.
However, is this move on Sega's behalf necessarily a bad thing? Anger is always the first response, and it's a valid response. Nonetheless, when Sega made it's third-party announcement people were equally frustrated and angered, but they eventually accepted that Sega would be a more profitable and competitive company with this new direction. The cancellation of Shenmue II is unfortunate, but believe it or not, there is some good to come out of it.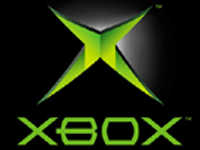 With the release of Shenmue II on the Xbox, the game will get the attention and marketing that it justly deserves. Microsoft has stated it will be using a half a billion dollars to market the Xbox and its games, and Shenmue II will definitely be a highly anticipated title for the Xbox in late 2002 and will get a lot of press. With the current financial state of the Dreamcast, the marketing for Shenmue II would fall on deaf ears, and be buried beneath a mound of PlayStation 2 releases, as well as the hype behind the Xbox and GameCube systems. Ignoring an expectedly great title like that isn't fair.
Many gamers missed out on a lot of great Dreamcast games because of Sega's failure to properly market the products. With Microsoft helping out, Sega is guaranteed to have a stronger and more pronounced presence in the gaming industry.
Think of the possibilities of releasing Shenmue II on Microsoft's Xbox. The original Shenmue featured some humongous and detailed worlds, but with the powerful processor and graphic capabilities of the Xbox, these worlds will be even bigger and more detailed than ever!
Shenmue II, much like the first Shenmue, is a very cinematic game. If you've ever seen the visual effects in "cinematic" PlayStation 2 games like the Metal Gear Solid 2: Sons of Liberty demo, ICO, and Silent Hill 2, you were probably impressed despite these games being on the Dreamcast's rival console. These games featured some impressive visual enhancements, like improved particle effects, reflective surfaces, real-time shadows, real-time blurring, and some amazing water effects. These little details really helped set the mood and gave the game a better atmosphere. The Xbox promises to deliver even more amazing visual effects than what the PS2 has offered.
Sega has stated that they plan to take advantage of every aspect of the Xbox's hardware with Shenmue II, so expect some amazing gameplay and visuals! Awesome Sega games on a powerful next generation console - how can you go wrong?
The Xbox also sports an 8 gigabyte hard drive, which Shenmue II can use. The hard drive's main purpose would be to temporarily hold large amounts of info to eliminate load times. Imagine being able to walk from location to location without having to wait for the new area to load? What if Shenmue II was one huge seamless world? With a hard drive, this is something that is possible.
Shenmue had a lot of objects that could be collected: miniature Sega characters from "junk machines", music cassette tapes of songs from the game, and a wide variety of other toys and cool items. Imagine being able to save music tracks to your Xbox hard drive to listen to any time you wanted, or to load the tracks into other games? What if you could "download" classic Sega games like Space Harrier or Hang-On to the hard drive to play whenever you wanted, without having to stick in the game disc? This is all speculation, of course, but these are all possibilities. I'm sure you all can come up with some pretty interesting ideas, too.
Remember the "Passport Disc" from the first Shenmue which allowed you to log onto the Internet and trade items, download character icons to your Dreamcast VMU, compare your scores on Space Harrier and other games with other Shenmue gamers, get hints, learn about the characters you've encountered, and get statistics about your game? Why can't the Xbox do something like that, and make improvements on the online functions with Shenmue II? The Xbox has broadband capabilities, and by the time Shenmue II arrives, Xbox's online gaming network should be up and running. Imagine the things that could be done using the Xbox's online support. What if you could play classic Sega games against other Xbox players on the Internet?
With the broadband connection and the hard drive, it might be possible for Sega to offer new quests or games or prizes for you, without requiring you to buy a new game.
The fact that Shenmue II isn't simply a port of the Dreamcast could encourage Sega to include more chapters for the game. Again, I'm purely speculating, but as you see, there are some good things about the game being an Xbox exclusive.
In the 90s, I was a huge PC gamer, and I was constantly disappointed when games like Doom, Duke Nukem 3D, and Quake were constantly being delayed, but I came to understand that the delays were being used to make the games even better. Once these games were released to the public, I was very happy that the developers took their time to make the necessary improvements.
I think of Shenmue II as more of a delay than a cancellation. Sure, Dreamcast owners will have to purchase an Xbox if they want to take advantage of this "delay", but eventually they would have to support a new console if they wanted to play new games. Microsoft seems to be committed to providing Sega with the best outlet for its games, and as an American console, the Xbox needs as much Japanese developer support as it can get, and Sega is definitely a powerful force in Japanese video game development. I have the feeling that the marriage of Sega's great games and Microsoft's powerful hardware will result in something incredible! Shenmue II on the Xbox will be nothing less than amazing, and I think the delay will be well worth it.
It is an unfortunate fact that the Dreamcast will die way before its potential was totally tapped. However, Sega will live on and prosper more as a third-party developer. It will get the recognition that it deserves, and more people will enjoy the excellent games that Sega makes. Do not remember Sega for the cancellation of games like Shenmue II, remember it for the huge library of excellent games that have been released for the Dreamcast.
Sega will live on. It will live on through the PlayStation 2, the GameBoy Advance, and the GameCube, but I honestly think that Sega has the most potential to show the world how good its games are on the Microsoft Xbox. With innovative and new games on the Xbox like Jet Set Future Radio, Gun Valkyrie, a new Panzer Dragoon game, Sega GT 2002, Phantasy Star Online and now Shenmue II, Sega will prosper on the Xbox.
Sega will live on.
I promise.



Essential Links