Bangai-O
Collect fruit and blow stuff up. - Review By digitaltaco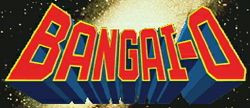 What is a "hardcore" gamer? Is a hardcore gamer someone who has been playing games since he or she was five-years-old? Is a hardcore gamer someone who picks up a game and plays it from start to finish without stopping to do things like eat, sleep, or micturate? Or is a hardcore gamer someone who thinks all modern games suck and the only games worth playing are shooters and 2D fighters? I guess it all depends on your definition of "hardcore gamer."
There are a good number of people who agree with that last definition of the term "hardcore gamer." If that is truly the definition that most decide to stick with, then my friends, I am not hardcore. That's just not the way I feel. You may be asking, where is he going with this? But if you're reading this, then you know that I am reviewing Bangai-O, which is, in fact, a shooter. I guess my point is that ordinarily, this would not be the first game I'd grab if I ran to my local game store.
Bangai-O doesn't take itself seriously, and that's a big chunk of the fun.
Yet that's exactly what I did. I bought Bangai-O. Because I wanted to see if maybe these "hardcore" gamers had a point. Are games coming out today missing something from the glory days of twitch gameplay? Should more companies follow Treasure, the creator of Bangai-O, and release games that focus more on gameplay than on flashy graphics? Or am I just too jaded by the 3-D graphics, complex mission objectives, and controls of most modern games. Well, I guess you'll just have to read on and find out.
The Good
First, I'll give you a little bit of background on Bangai-O. Though the shooter genre is one usually associated with the 8- or 16-bit era games, this title was actually first released in 1999 for the Nintendo 64 in Japan as Bakuretsu Muteki Bangaioh. Then the title was ported to Dreamcast, but as you can tell, it took awhile for the American version to see the light of day. In fact, there was awhile when it looked like we may not even see this title over here on our shores. Yet it's here and has retained all of the quirky charm that Treasure games tend to have. It's a real treat.


If anyone has learned anything from anime, it's that mechs are only good for destroying buildings.

The game's story is a bit strange, but what else would you expect from Treasure? Here's a short quote from the game booklet: "At the edge of the known universe lies the planet Dan Star, a USH (United Stars of Humanity) colony populated by hot-blooded guys." You follow the adventures of Riki and Mami Makishi as they pilot Bangai-O, "a robot which fights for justice," and battle the SF Kosmo Gang. This gang has has taken control of the Space Fruit Trade. They smuggle fruit and sell it on the black market at inflated prices. It's up to you to take care of the gang and collect as much of the fruit as possible.

Yes, the game's story and its cutscenes are laughable, but that's part of the fun. The game has a very light air about it, and it makes blasting your way through the 40+ levels a total... well, blast!

The game controls flawlessly, once you find a control scheme that suits you. The default setup didn't work too well for me because I had trouble firing my weapon in the proper direction fast enough to kill the hordes of swamping enemies. But after assigning control of my weapon to the face buttons on the DC controller (where each button shoots the gun in a different direction) I was able to pilot and shoot in different direction at the same time with ease. The R button controls your super move, which I will touch on later. Your craft has two different weapon states: Riki Mode and Mami Mode. In Riki mode, the ship is equipped with homing missiles that track the enemy you are firing at. This is great for large open areas. In Mami mode, you are instead equipped with lasers that ricochet off walls. They are great for tight areas. The different modes are accessed with a simple touch of the L button. That's the beauty of this game. Once you get the simplistic controls down, you're ready to go. Think of it as Robotron cocktail, with an anime olive and a mech twist.
Next: More Good, The Bad, and The Final Word