Shenmue
Suzuki's latest is a (slightly flawed) masterpiece - Review By XianMrtyr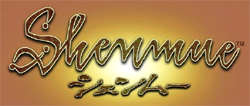 Sega has a lot riding on Shenmue. For the past year or so, Sega has released an astounding number of first-rate titles, and in spite of this, the PlayStation 2 has dominated the spotlight to an absurd extreme. Shenmue marks Sega's big attempt to grab some of that spotlight back for itself. If you've been following the gaming press, you've probably heard quite a bit about Shenmue already. At E3 2000, the big, annual video game expo, Sega's Shenmue demo parodied the PlayStation 2's flashy technology demos outright. The rotating head of an old man spun slowly onscreen, showing off the intricate details of the face and hair that mockingly referenced the Square-designed PS2 head. This was Sega's message to the faithful that its Dreamcast was not about to buckle under to the corporate behemoth that is Sony.
You probably also know that Sega has spent tens of millions of dollars developing Shenmue as the first installment in a massive epic adventure spanning sixteen chapters. Yu Suzuki, the game designer responsible for such arcade classics as Outrun, Hang-On, Space Harrier, and the Virtua Fighter series, has done the interview circuit, building up the game's dynamic, interactive world and its living, breathing inhabitants. In fact, Sega's banking on Suzuki's name recognition to fuel the hype-engine. Sega has promised that Shenmue's "Full Reactive Eyes Entertainment" (FREE) system would give you the ability to interact with everything in your environment. The question remains, though: Does Shenmue live up to all this hype? Is this the game that will save Sega (assuming it needs saving, of ourse)? Well, as always, the answer isn't completely simple. Short answer, Yes with an "if"; long answer, No with a "but." Read on.
The Good

Trouble comes calling.

I won't mince words here. Shenmue really is fantastic, and I'm horribly biased. I love RPGs as much as the next man, but I've had my fill of fantasy. Don't get me wrong; I was raised on D&D, Conan movies, Clash of the Titans, and I've played Grandia, the Phantasy Stars, the Shining Forces, and so on. It just seems that any video game I play that claims to have an involved and interesting story usually relies on some variation of generic fantasy themes. I love Shenmue for taking me somewhere different: Japan, circa 1986. A real world, filled with real people. Shenmue makes you feel like you're really there, and that kind of immersive gameplay experience is the heart of role-playing to me. Shenmue succeeds phenomenally in transporting me into a new and unfamiliar world.

Wandering through the town, you're bound to be impressed by the beautifully rendered environments. Streets, buildings, parks, all have been exquisitely and painstakingly detailed. You can examine everything up close and still not find fault in the scenery. You're free to wander around wherever you want -- I didn't find many of the "invisible walls" that plague so many 3D games. Additionally, almost every item in the game can be grasped, picked up, and inspected. The details on these objects are every bit as intricate as those of the buildings and streets outside. The level of detail in this game is jaw-dropping, and being able to inspect all of these items up close helps to make you feel like you're a part of this massive world. (Unfortunately, Shenmue's success in creating this complete world is ultimately responsible for one of its more jarring flaws -- more on this later.)

Of course, it's not enough to have a pretty game world you can walk around in. The real fun starts when you start experimenting with Free Battle, the Virtua Fighter-esque fighting system. The battle system ties in nicely to the other elements of the game: you have to practice your martial arts in order to master your skills as well as learn new moves. You can also find scrolls that teach you how to perform special moves. Sometimes, another character will teach you a skill -- in this case, you will see the button combo on the VMU, guiding you through performing the move. All of these skills carry over into battle, and you will need to learn these special skills if you hope to stand a chance against the many assailants attacking you at any single moment. The fight scenes themselves are simple but fairly deep, as you start mastering new moves and learning to parry attacks. That's right. You have to time your parries to counter incoming attacks. There's no simple "block" button to protect you. All of these combine to create a simple, elegant combat system that's very well integrated into the rest of the game.


Mini-games are everywhere.

In fact, all of these elements -- free exploration, battle mode, and even the QTE (Quick Timer Events) -- combine to form an effective presentation for Shenmue's storytelling. The Quick Timer Events have received a bit of bad press because of their comparison with the old Dragon's Lair arcade game: you are given a command, be it a button to press or direction to move, and you have only a few seconds to enter that command to determine what will happen. These events are fluidly worked into the narrative, introduced slowly (in non-critical ways), and ultimately, they grow to form a fairly integral part of the gameplay. It sounds a little odd at first, but once you get the hang of the QTE, you're always staying on your toes in new areas, anxious to prevent any new events from catching you off-guard. In addition to the various well-crafted gameplay systems, Shenmue's story benefits from some very cinematic elements. Ryo's relationship with his father is elaborated through a series of flashbacks triggered by locations and items that cue Ryo's memories. The flashbacks are woven well into the story, and they present some of the most compelling character development early on. All in all, Shenmue tells a gripping story, and the various disparate game systems only serve to enhance the player's sense of immersion within the game world.

Not quite as integral to the story (but still a blast to mess with), the much-lauded mini-games add a lot to Shenmue. First of all, you can find fully functional Hang-On and Space Harrier arcade machines. It's been a while since I last played these, but they seem to be exact ports of the classic arcade games. There are a couple of other mini-games (darts, a boxing-style punching game), and a ton of collectible Sega treats you can purchase in vending machines or win from contests (you have to find winning soda cans and exchange them using the Passport disc -- read on for more information about the Passport disc). All of these little details add up to create the most detailed virtual world yet created.
Next: The Bad, Shenmue Passport, and The Final Word