Spider-Man
Spider-Man does whatever a spider can, and then some. - Review By dungin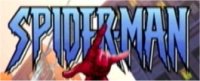 Spider-Man and his Marvel comrades have a rather rich console history. From their early appearances on the Atari 2600 to the brilliant masterpiece that was Spider-Man on the Sega Genesis, Marvel based console titles have always drawn a lot of attention, and with that high expectations. Being a big fan of said titles, I was very surprised when I discovered that Activision and extreme game specialists Neversoft would be teaming up on an effort simply dubbed "Spider-Man."
Upon hearing this news, horrible visions of Peter Parker catching big air on a half-pipe, while his rival Venom did wheelies next to Matt Hoffman, could not help but enter my mind. In fact, this alone had kept me away from the original PlayStation incarnation of the title. (Well, that, and the fact I cannot even bear to play a regular PS game these days.) Because of this, I was able to enjoy and review this title with a completely open mind.
From my above statements, you can tell that I had mixed feelings about this next-gen web-slinger. Thankfully, I found Spider-Man to be quite a pleasant surprise. Keep reading and find out why.
The Good

Spider-Man has learned several more moves since his last video game.

Spider-Man's intro kicks off with a rather low-budget CG cinema which consists of the game's opening story. Peter Parker is the focus of this cinema as it shows him attending a lecture at the Science Expo given by the now "reformed" Dr. Otto Octavius (better known as Doctor Octopus). Just as the good Doctor is about to finish his lecture, someone dressed as Spider-Man breaks in and steals Octavious' new piece of technology. The chaotic crowd begins to flee, as a loan reporter (Eddie Brock, AKA the human half of Venom) attempts to get photos of the web-slingers evil doings. More chaos ensues as the police become involved and start a manhunt for Spidey. This is the basic premise for the story, and actually gets better as the game proceeds. The drama is carried out via miniature in-game "cut-scenes" which take place rather frequently. You will find yourself getting into the story, and playing countless hours, just to find out what will happen next. Not just the above characters play a major role in this title, however. Cameo appearances by Mysterio, Rhino, Daredevil, Captain America, Scorpion, Punisher, and others are not just a treat to Marvel fans but also help contribute to the story.

I am not typically a fan of the 3-D platformer, but Neversoft has made a strong effort to convert me. For starters, the game boasts an extremely sturdy camera system. It seems to stay on Spidey very well and is easily adjusted with just a tap of the L button. Also included is a "look" feature that you can activate by holding the L button. While in this mode you are able to look around freely and even aim where you want to shoot your web. In fact, this is one of the more alluring elements of Spider-Man. Getting to the end of the stage is not necessarily straightforward. In fact, a lot of the scenarios take place on buildings, and most of the time you need to leap from building to building via a thin strand of Spidey Silk (for some strange reason every time I am about to leap from a building I get Matrix flashbacks). Other maneuvers include crawling up the sides of buildings, climbing on roofs to get to ventilation shafts, and stealth like attacks from various locations.

Spidey corners the hooker queen on a rooftop.

If this wasn't enough, they have eased the gamers frustration by adding various "Checkpoints" to save you the trouble of doing the same thing over, and over, and over again. Some of these levels are downright frustrating; trust me, you'll be grateful you have them. Spidey also has many tools at his disposal to banish evildoers, including the standard punch, kick, and web attack, which also has several variations. Spidey can pick up and throw the enemy as well as perform several combos from the air and ground. Spidey's webbing can also be utilized in more ways then one. He can form a web dome that will protect him from attacks, as well as what are called "web spikes," which are essentially, webbed boxing gloves.

Graphically, Spider-Man is quite impressive. Treyarch, the company behind all of Neversoft's Dreamcast conversions, has outdone itself on this title. Not only does the game run at a solid 30 FPS (I did not once witness any kind of drop in frame-rate, or any "jitters"), it also boasts smooth textures and awesome colored-lighting effects. The character models of the various heroes and villains are done nicely as are the water effects. None of it truly taxes the Dreamcast or makes any real attempt to outperform the PlayStation original, but it's a great looking port nonetheless.
Next: Some More Good, The Bad, and The Final Word