Dead or Alive?
Life after the GameCube and Xbox. - Editorial By RaptoR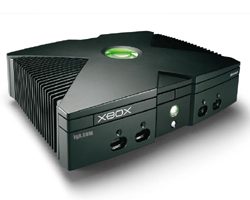 Microsoft's Xbox seems to be a formidable foe. PC gamers looking to purchase a console this holiday season will most likey look here, instead of picking up the Dreamcast for a lot less cash...
As a new generation of games consoles appeared, the older and less powerful generation would die... that's how things used to work in the world of console gaming, but that hasn't always been the case in recent years. The release of the Dreamcast and Nintendo 64 wasn't enough to crush the original PlayStation, which continued its success right up until the release of the PS2 and in the opinion of some, even longer. It's a sad but true fact that our precious Dreamcast's days are numbered. One day, like every console before it, that white box that sits with pride aside your TV set will be boxed away and forgotten just like the Master System and Saturn that came before it. But that doesn't mean that we can't enjoy the last two years of the Dreamcast's life. It seems you'll be playing on new Dreamcast releases well into the life of Microsoft's Xbox and Nintendo's GameCube.
But what, I hear you cry, does the Dreamcast have to offer that other consoles don't? To answer that question, just ask yourself why you bought a Dreamcast in the first place. Was it the vast array of games that are available... or perhaps it was its online capabilities or impressive graphics, low price or the Dreamcast community. All of these factors will still apply in 6-12 months time, when gamers have the extra two consoles to choose from. Even if they choose to buy another console, that doesn't mean that they won't still play on DC classics such as Shenmue, MSR or Sonic Adventure 2. The mass of quality Dreamcast games is too much to be wiped out overnight by a new console with 5-10 games.
Sega marketed the Dreamcast's online capabilities exceptionally well. If you turned on your TV or went to the movies in the UK during the weeks leading up to the Dreamcast's launch you were bombarded by its slogan: "Dreamcast -- Up to six billion players". This caused many people to sit up and take notice of online gaming, which had previously been ignored as something that only PC gamers could enjoy. Some might whine about the Dreamcast's 56k modem (33k in Europe), but it did the job, and you'd have problems trying to demonstrate how lag affected Phantasy Star Online's gameplay. The arrival of broadband support for American and Japanese Dreamcasts meant that anyone with a Dreamcast and a broadband connection in the US or Japan could enjoy lag-free games of Quake III Arena and Unreal Tournament.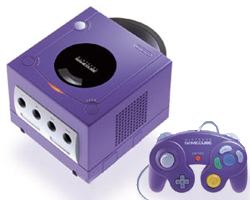 ...but most hardcore gamers seem to be looking towards the Nintendo Gamecube as the "next big thing." Should we even be looking for something new? Or is what we really need already sitting next to our televisions?
The PS2, Xbox and GameCube may plan to offer online gaming support at a later date, but the fact is that if you want a console that gives you online gaming out of the box, then you want a Dreamcast.
One of the more noticeable improvements that newer games consoles generally offer is improved graphics. So this must mean that once the GameCube and Xbox turn up no-one will want to play on their Dreamcasts anymore because the graphics will suck, right? Wrong. The PS2's launch games offered no real improvements over Dreamcast games that were already available. Play Shadow's White Forest stage in Sonic Adventure 2 on a VGA box and then tell me you want a PS2.
Price is another issue when it comes to producing a successful console. More people are going to buy your console if it costs $200 (like the Dreamcast) than if it costs $500 (like the Saturn). If you looked around game stores around Christmas 1999, you'd see many a gamer part-exchanging their PlayStation for a shiny, new and surprisingly cheap Dreamcast. More Dreamcast price cuts are planned later this year, leaving the Dreamcast at a stupidly low price of $50 by the end of 2001. The moral of the story? Dreamcast always has been, and always will be great value for money.
Just because new consoles happen to be on the horizon, it certainly doesn't mean that the days of Dreamcast gaming are over. People will continue to play on their Dreamcasts until there's nothing left to play on, and judging by the number and quality of games out there, our little white box still has quite a bit of life left in it.



Essential Links