Silver
Imagine the Muppets acting out A Clockwork Orange - Review By Subskin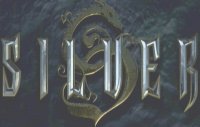 The Dreamcast has suffered a role playing game drought. Only a handful have been released, and the few games that have seen international release are little more than glorified drink coasters -- disasters like Seventh Cross Evolution, Evolution, and Time Stalkers come to mind. Many believe that the Dreamcast's lack of RPGs severely limits its sales, as Japanese gamers in particular demand quality role playing games on their systems. It's thought that the Dreamcast, like the Nintendo 64, will continue to fail in the Far East unless it spawns a solid RPG series.
I wouldn't worry too much about the future of Sega's console: the remainder of the year should see several highly anticipated RPGs hit the Dreamcast. Evolution 2 recently hit store shelves. Skies of Arcadia looks like a late summer hit. Phantasy Star Online is expected to redefine console RPGs. And in mid-July, Bleemcast will bring a wealth of Playstation RPGs into Dreamcast quality graphics.
Leading the Dreamcast RPG charge is Silver, based on a little-seen PC game. The name Silver refers to an evil King ruling the fantasy world of Jarrah. After Silver strangles his wife to death, he sends his soldiers to every village to kidnap all of the women. Silver plans to choose one to become his new bride, whether she's willing or not. When Silver's men take David's wife, David is understandably pissed, and joins a bloody rebellion to overthrow the old curmudgeon. Later, David learns that Silver is also attempting to unite eight magical orbs which will summon the Dark God Apocalypse. Of course, David then sets out to gather the eight orbs and destroy Silver.
The Good

Bolon, meet Wiseduck.

In contrast to the violent plot, the characters in Silver are cute and cuddly, ala Final Fantasy VII. At first it's shocking to see such lovable little puppet-like people choking and skewering each other with blades. You soon grow accustomed to the graphical styling, though, and it becomes quite appealing. All of the humans and monsters have enough polygons to create decent curves and provide a nice level of detail. In fact, Silver has some of the most attractive character models I've seen in an action RPG.

The high polygon count is accomplished by using two-dimensional backgrounds. These backgrounds are absolutely gorgeous. Combined with the detailed characters, the graphics in Silver shine as a testament to the continued viability of 3D characters against 2D backgrounds. Using pre-rendered backgrounds also allows the game to use some innovative camera positions. Some of the backgrounds are nearly horizontal side-scrollers; others have an overhead camera placed so high the characters appear as tiny 10-12 pixel dots running around massive medieval towers. The atypical camera-angles provide unique perspectives that might convince you that you're watching an ultra-violent version of Toy Story. The 2D backgrounds prevent any of the subtle camera work that helped make Resident Evil: Code Veronica so cool, but do allow for some beautiful scenery.


The hand-drawn teasers between levels are simply stunning.

To complement the cinema-quality visuals, Infogrames produced possibly the best audio ever in a console game. Classical music provides a suitable accompaniment to the quest. At first I couldn't hear the dialogue because the music was drowning it out. After a quick adjustment to the music level in the option screen, however, the music does exactly what good game music should: set the mood of the scene without overpowering the action. The dialogue is also delivered well, for the most part. Voices match personalities -- the prototypical tough guy with a gruffy voice, the hot Europeon chick, etcetera. Most of the time the actors deliver their lines on par with a Disney movie. At times they slip into the tragedy that is video game acting, but for the most part the voices are excellent.

In any case, no acting boo-boos can take away from the awesomely-scripted dialogue. Even with the aforementioned cutesy characters, the threats come across with appropriate menace, thanks to some great writing. Also, Silver manages something that very few video games can: humor! That's right, folks, you may actually laugh at intentional jokes (as opposed to, say, Soul Fighter, where you just laugh at the game's existence). Silver features clever one-liners and Monty Pythonish set-up jokes. Such terrific dialogue really makes you appreciate games that originate in the west. (If you'd like to see the other side of the spectrum, go to Whazzat?! for a list of such intelligent Japanese translations as House of the Dead 2's classic "Stop. Don't come.")
Next: More Good, The Bad, and The Final Word